WE DELIVER QUALITY PRODUCTS ON-TIME AND CONTINUOUSLY IMPROVE
Borg Instruments was founded more than 80 years ago by George Borg, who also created the Borg-Warner Corporation. The original products were mechanical clocks for use in cars. At the time this was a technical challenge because roads were terrible and cars didn't ride very smoothly, but Borg's designs were up to the task.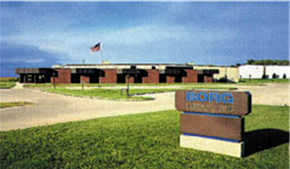 Over the years Borg led many changes in timekeeping technology, including the giant leap from mechanical clocks to electronics. In 1994 Borg joined Indak Manufacturing Corporation and the company name changed to Borg Indak.
Today, Borg Indak manufactures a wide variety of electronic assemblies including automotive controls, sensors and lighting, medical equipment, and commercial LED lighting fixtures.
---
Checkout our Corporate Video. See how INDAK can help you with your product needs.
2019-12-23